You can download Pawns.app from Google Play and App Store. Other versions are available for download from the dashboard.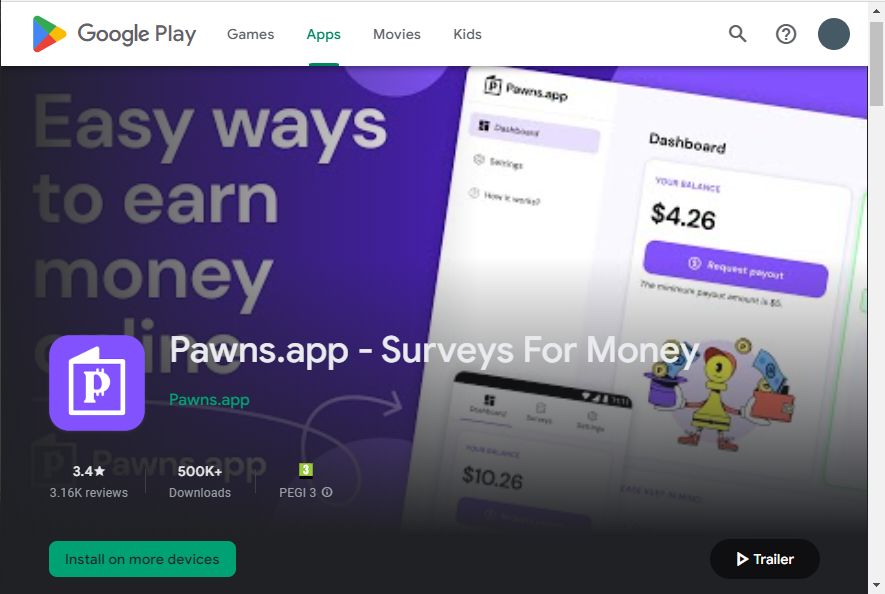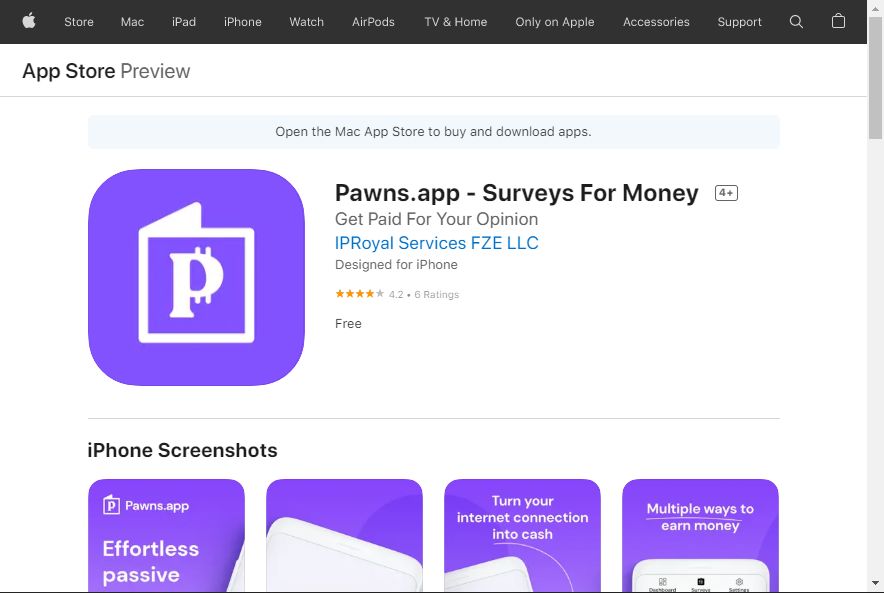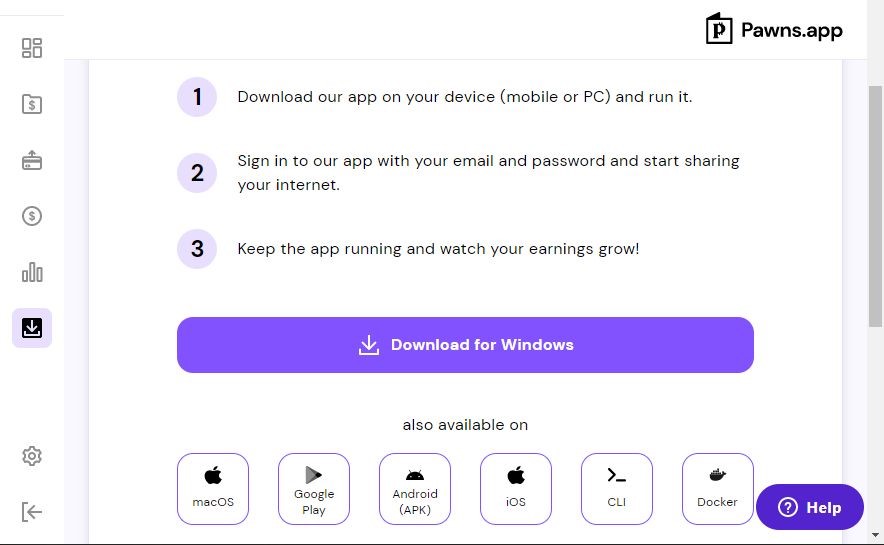 Once you install it, all you need to do is create an account. It takes less than a minute. If you don't have an account, click on Sign up.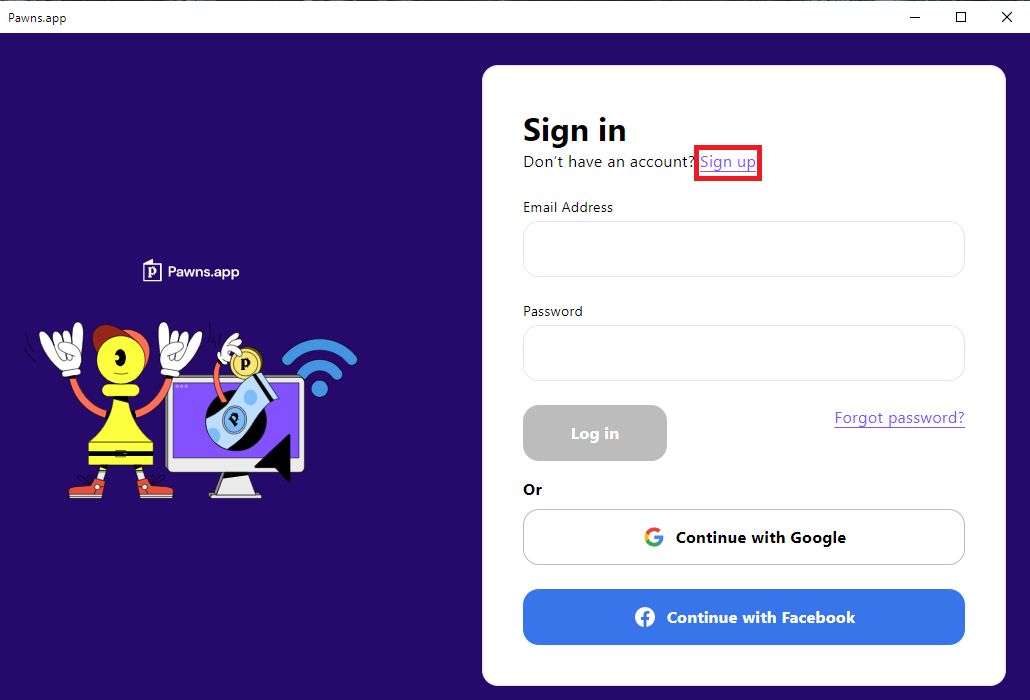 In the next window, enter a valid email address. Type in your password and make sure it meets the requirements. Copy it to the Confirm password field and make sure you don't lose it.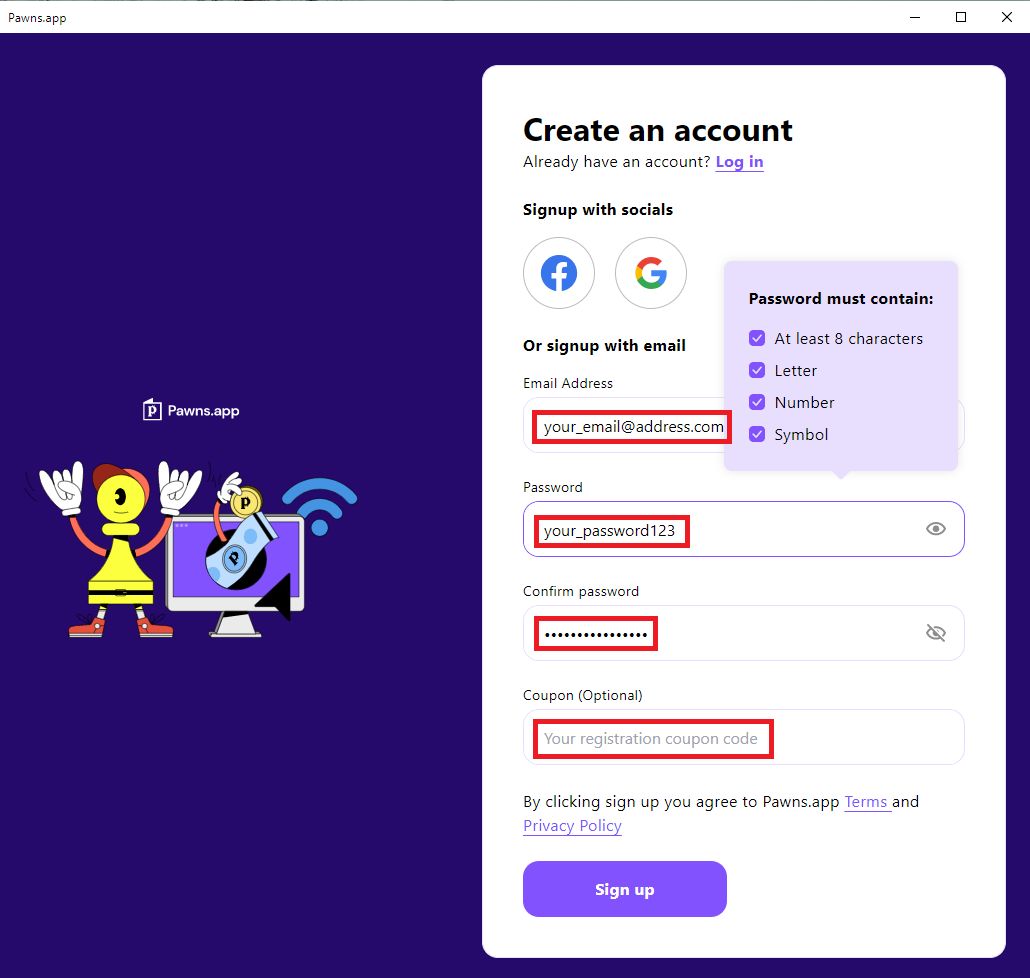 If you have a coupon code, copy it into the Coupon field. You might get one from your favorite influencers, YouTube channel, etc. If you don't have one, leave the field empty. Once you're done, click the Sign up button. As soon as you're done, you'll be automatically logged in and the app will start. Happy earning!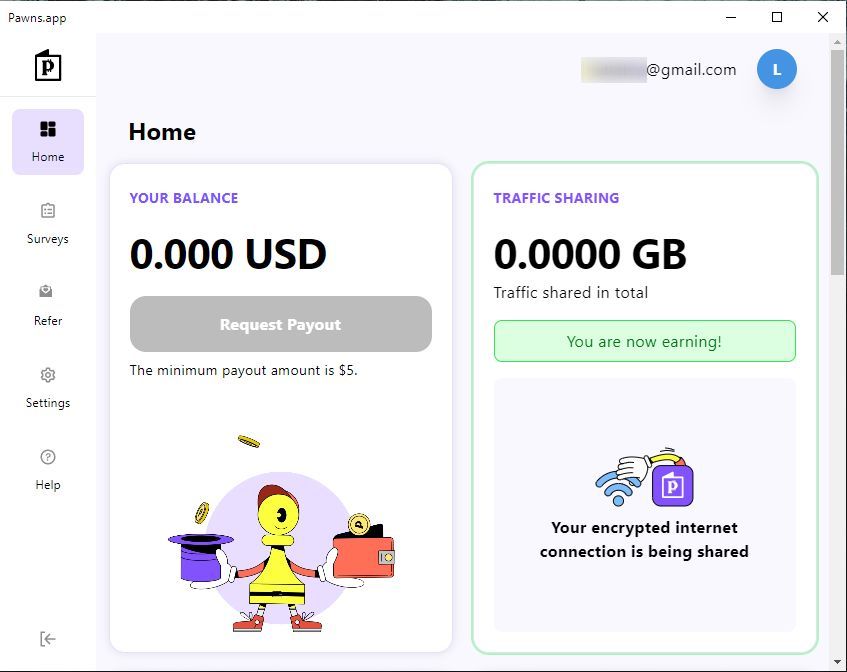 Once you log in, you can check the available surveys for your country or enable internet sharing to start earning!