You can find your referral link in the dashboard by clicking on the Referral Statistics icon on the left.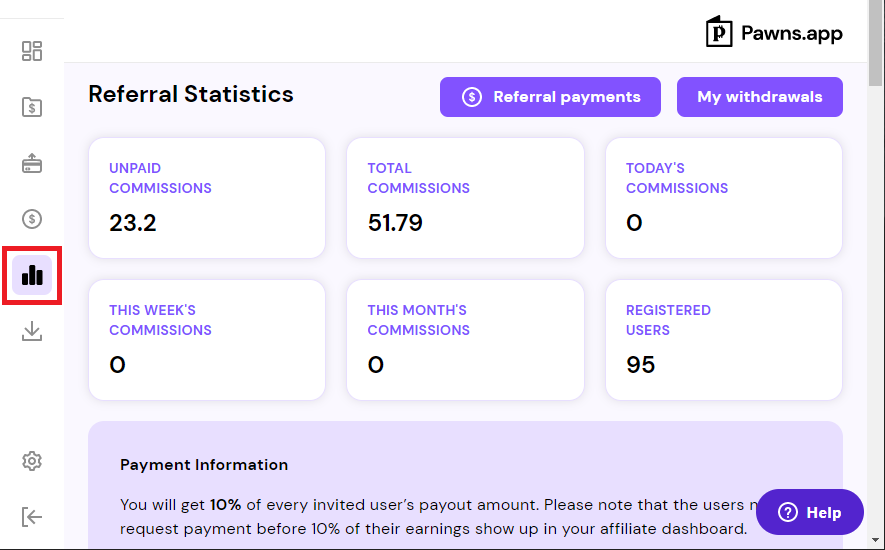 You can also find it in the mobile app by clicking on the Invite Friends button.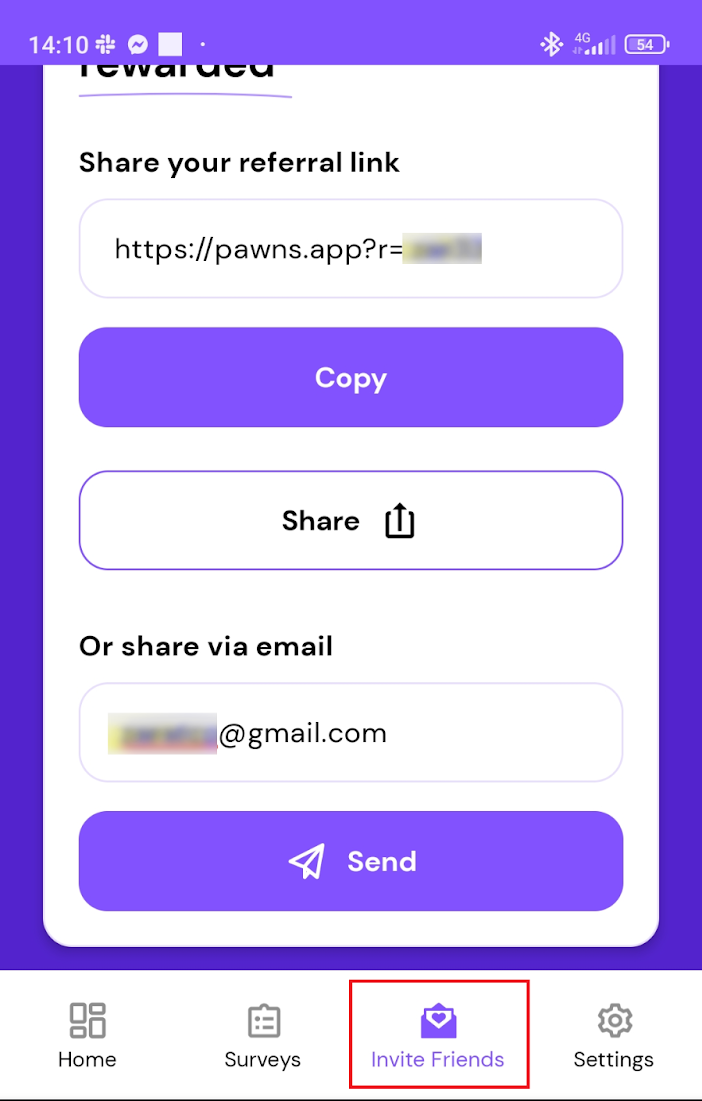 From here, you can use the Copy button and switch to another app and paste it, or you can use the Share button to share your referral link through another app on your device. Tap the Share link button and select the app you want to use for sharing your link.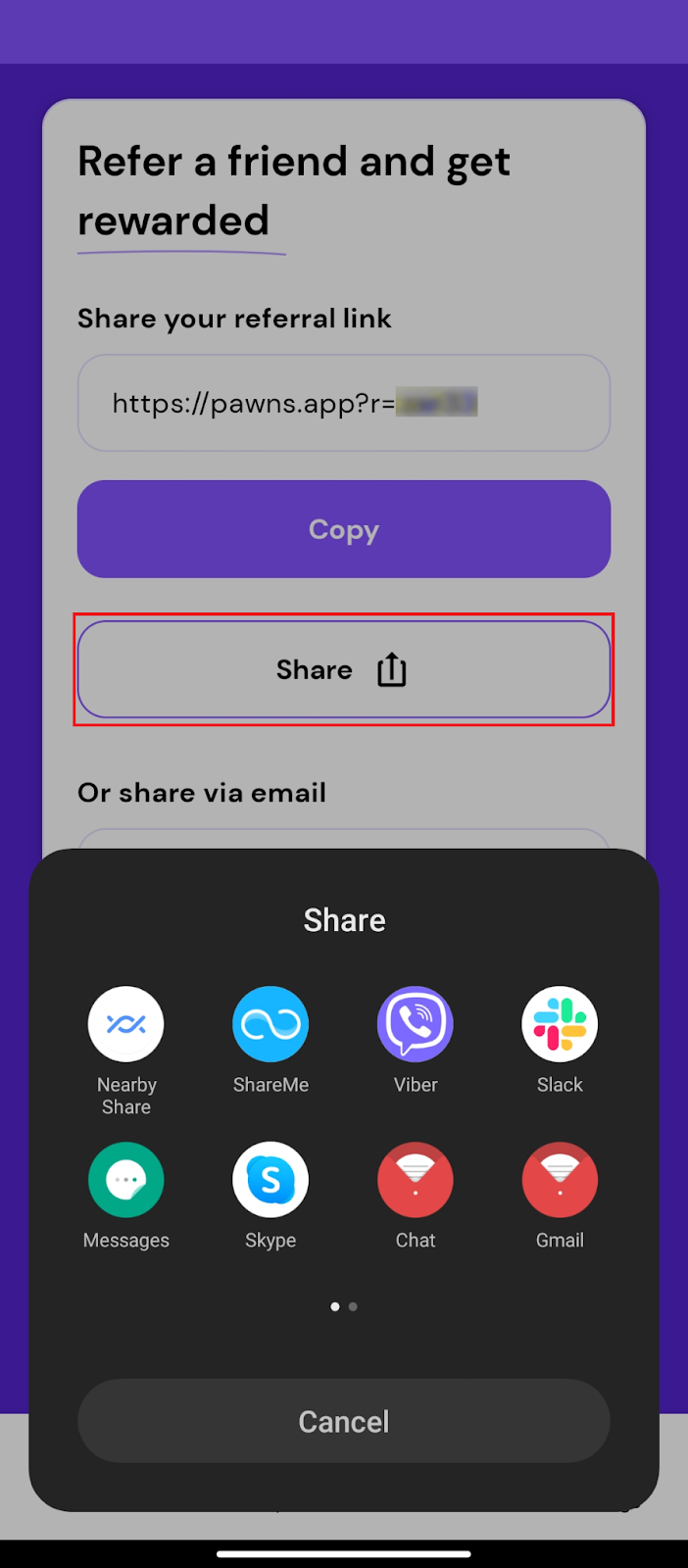 Finally, you can also share your referral link via email. Type in someone's email address and tap the Send button.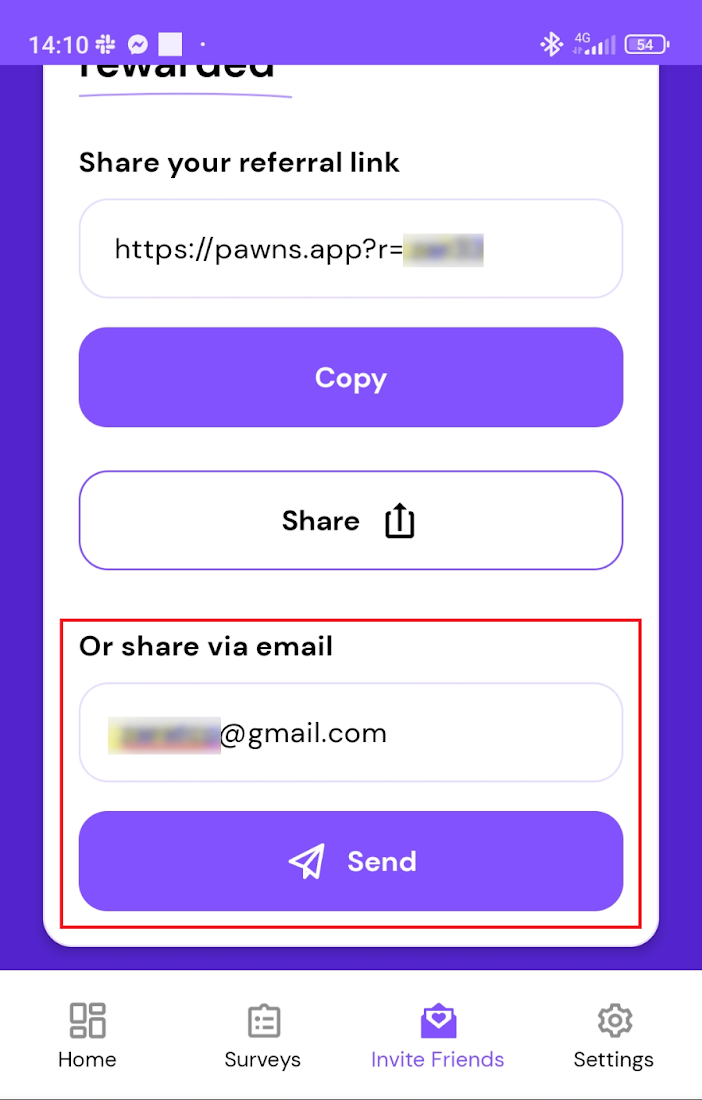 You can share this link with anyone who might be interested in Pawns.app. If a person uses your referral link to sign up, they get a $1 starting bonus. On the other hand, you get 10% of their earnings whenever they make a withdrawal. This bonus does not affect their earnings - they still get 100% of what they earn.