You can find your referral link in the dashboard by clicking on the Referral Statistics icon on the left. You can use your default link or create a unique one that's easier to share and remember.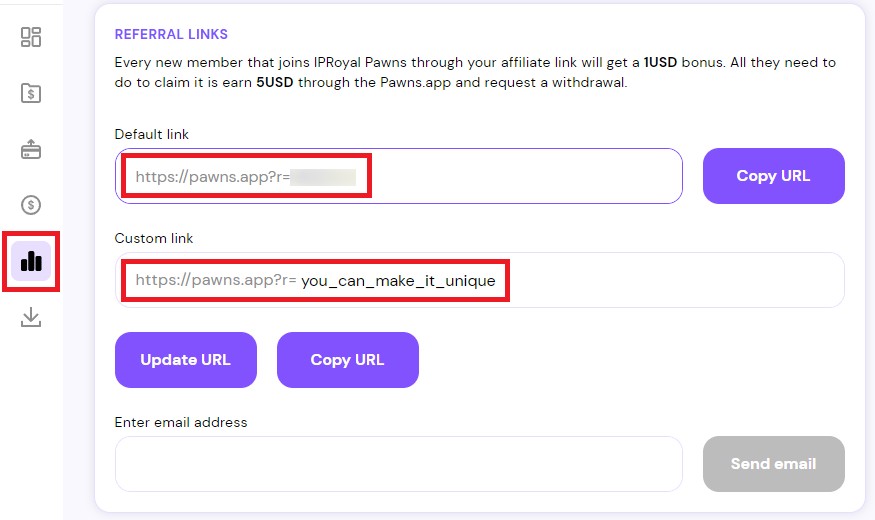 If you use the mobile app, you can find your referral link by tapping the Invite Friends button.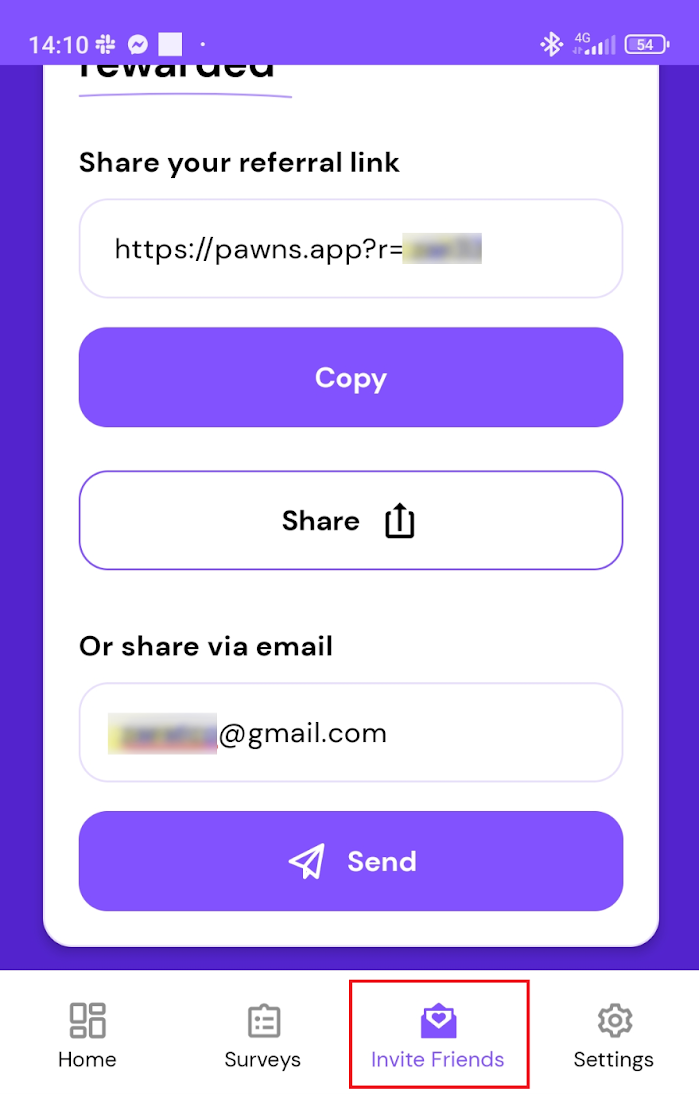 From here, you can copy your referral link by using the Copy button and paste it wherever you want. You can also share it directly from Pawns.app to other apps by using the Share button, or send it via email.